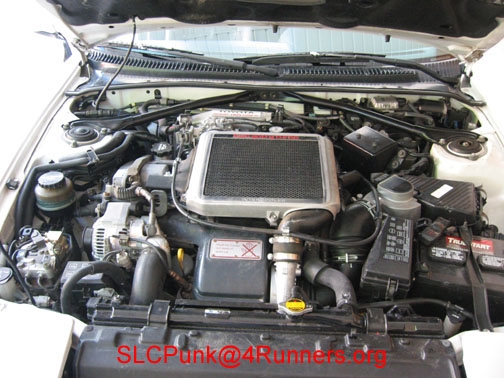 Stock 3SGTE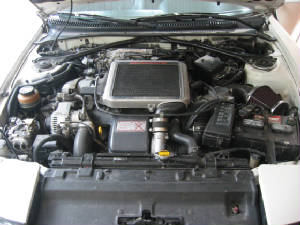 3SGTE after $3,500 of work. Still looks similiar, but its stronger!!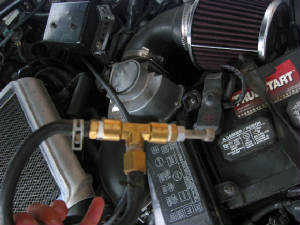 $25 home made manual boost controller. I made this dual ball and spring controller out of parts bought from Home Depot. I have never had any problems with boost creep or spikes. As far as I am concerned, it is as reliable as the $100+ controlers!





There have been a lot of modifications and work done on the 3SGTE since I purchased it.
When I purchased this car, I noticed that the previous owner did not have any recient maintenance done. I replaced every coolant hose I could find. I also replaced the valve cover gasket, added new spark plugs, cap, rotor, wires, and changed all of the fluids.
About a month after I purchased my 92 3SGTE, it started to blow grayish/white smoke out of the tail pipe. I did a compression test and determined it was not the head gasket. I found quite a bit of oil on the intake side of the turbo. So I took it off and sent it to Performance Techniques to be rebuilt. The total was $450 for a complete rebuild and a impeller upgrade to a 46 trim.
The car ran very well, and the mileage was creeping up toward 60,000 miles. I decided to take it in to the dealership to get the timing belt changed. I had a friend that is a top Toyota tech work on it and he discovered a big problem. My head gasket has an external leak.
I decided that since he was going to take the motor out, I would replace a few things to prevent any further repairs. I had them install ARP head studs, completely rebuild the head, new cam, front and rear main seals, new power steering pump (leaking), new timing belt and drive belts, new water pump, and a new stage II clutch. The total damage was over $3,000, but the car has been running top notch ever since!